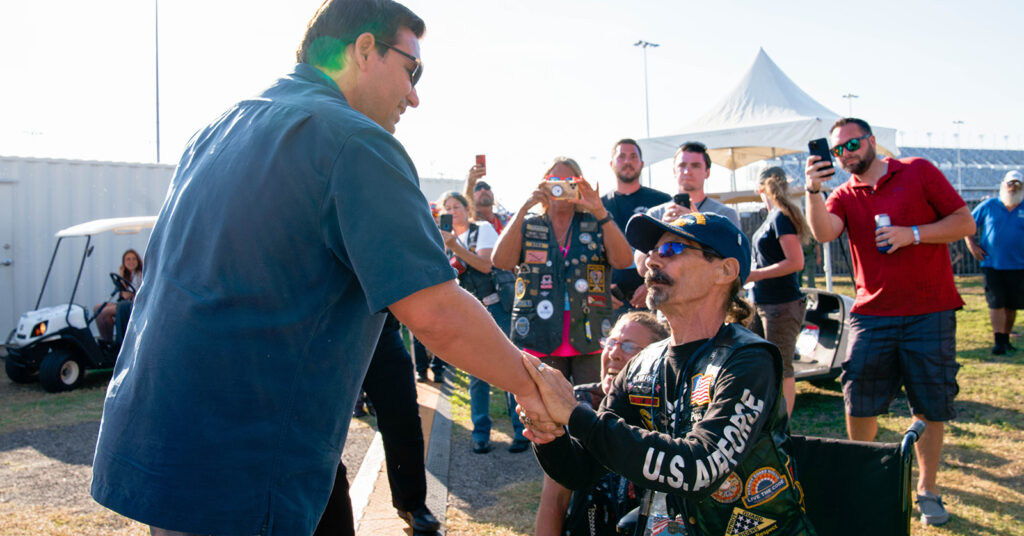 THE MOST VETERAN-FRIENDLY AND PRO-MILITARY STATE
As a Navy veteran, Governor DeSantis understands the importance of honoring and supporting our veterans, military members, and their families.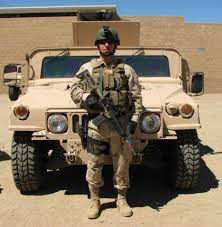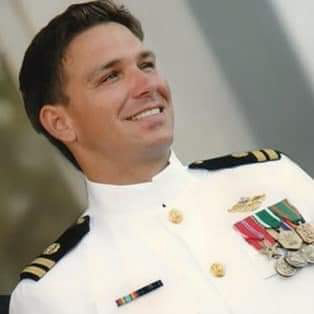 Since taking office, Governor DeSantis has dedicated more than $32 million to improve veteran facilities and build new state veterans' nursing homes. In November 2021, Governor DeSantis announced $8.6 million towards expanding career and workforce training for military veterans and spouses seeking employment. He has provided scholarships for disabled veterans to attend higher education institutions, and in April 2022, Governor DeSantis signed a bill establishing a pilot program for veteran suicide prevention.  
In June 2022, First Lady Casey DeSantis announced the launch of the Continue the Mission initiative, which recruits former law enforcement officers, veterans, and military spouses to be child protective investigators, Department of Children and Families case managers, and mentors to children in need. This initiative provides flexible career opportunities for former law enforcement, veterans, and military spouses who still have a desire to serve their communities.  

Supporting Military Families 
Governor DeSantis supports our active-duty military and their families who relocate to our state and allocated nearly $12 million to infrastructure, workforce education, and job creation for military communities. The Governor has led various programs such as the Salute Our Soldiers Military Loan Program and the Hometown Heroes Housing Program to assist active-duty military, veterans, and their families in the home-buying process.
"Providing military families with the resources they need to receive a high-quality education and find good jobs is the best way that we as a state can show our appreciation for the sacrifices that they make." – Governor Ron DeSantis
GET A COPY OF THE DESANTIS PLAYBOOK