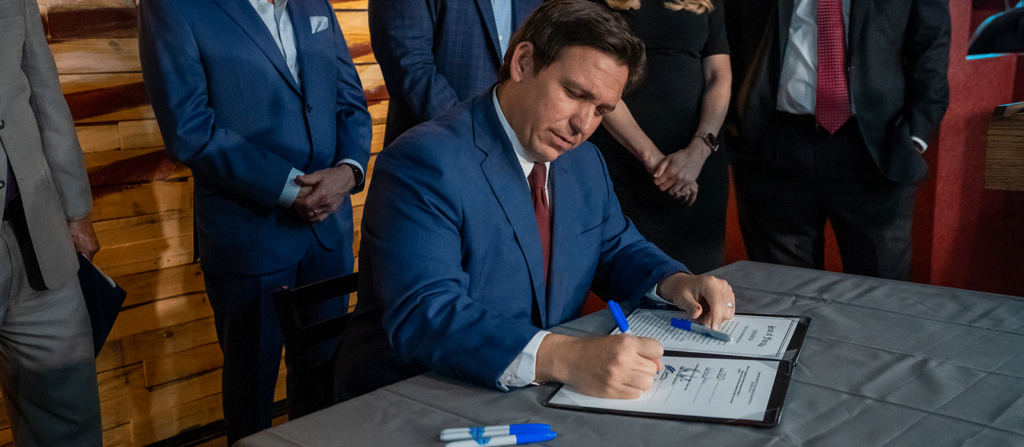 PROTECTING THE INTEGRITY OF OUR ELECTIONS
Governor DeSantis promised to clean up Florida's elections, and one of his first acts as Governor was removing bad-faith election supervisors. Since 2019, Governor DeSantis has secured nearly $18 million for cyber security and election hardware improvements to make elections more secure and $53 million for state-level election oversight focusing on election integrity and security.

Days after the 2020 presidential election, many states were still counting ballots. In contrast, Florida had 4.8 million vote by mail ballots canvassed prior to Election Day and 11.1 million Florida ballots counted prior to 11:00 pm on Election Day. Because of Governor DeSantis, Floridians can be confident that their vote counts.
"Twenty years ago, nobody thought Florida was a prime example of how to conduct elections, but we have become a national leader by running the most secure elections in the country." – Governor Ron DeSantis
"We started the first-ever election integrity unit in state government whose sole focus is investigating and prosecuting election crimes." – Governor Ron DeSantis
"With this legislation, our state will be able to enforce election violations, combat voter fraud, and make sure violators are held accountable. If potential violators know they will be held accountable, they will be much less likely to engage in improper conduct in the first place." – Governor Ron DeSantis
GET A COPY OF THE DESANTIS PLAYBOOK